Presentation
SOLARIA is a company whose main business is focused on the Renewable Energy sector; particularly in the field of Photovoltaic Solar Energy.
SOLARIA is agreed "B2 Category 3", authorisation by the Ministry of Equipment for realization of buildings and industrial electrical works.
SOLARIA is also agreed by the National Agency for Energy Conservation "NAEC" to participate in the PROSOL ELEC project of the Tunisian Solar Plan.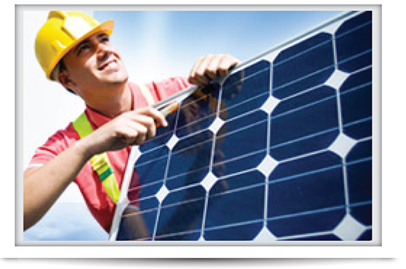 NAEC agreement
B2 agreement category 3
Our Advantages :
Very competitive prices and financing
SOLARIA offers the most competitive prices on the Tunisian market and assists its clients when dealing with the process of granting bonuses, subsidies and bank loans.
Technical counsel and support
A team of our best engineers will be ready to provide you with precious advice on the best configuration and design of your installation .
Variety and wide range of products
Photovoltaic modules, Inverts, Supporting metal structures, DC and AC Surge protection panels, DC and AC cables, Trackers, Photovoltaic pumps, Solar public lighting, and so on ...
Best Brands
We supply the best brands with maximum guarantees.
Availability
All the equipments are in stock in our warehouse, ready and available whenever needed.
Customer service
During the warranty period, and according to the maintenance contract, our teams are ready to intervene urgently and remedy all possible dysfunction.